Lean Startup Week 2017
event
·
room
Downtown San Francisco
---
Lean Startup Co. events bring the big ideas from Eric Ries's books off the page to show how organizations are making them real around the world. We understand there's one level of learning you get from reading and another level from doing the work—and hearing how other similar organizations are interpreting and doing the work too.
Whether you're an entrepreneur or a corporate innovator, you'll learn how to implement and evolve the Lean Startup methodology beyond the startup phase—to scale—in enterprise, in government, in nonprofits, and in areas you'd least expect it. Alongside keynotes and case studies at Lean Startup Week, we offer workshops and mentoring sessions where you can have more immersive experiences, breaking off a chunk of the practice and working through it with our seasoned experts. Of course our community also loves to network and share their stories and struggles with each other. The learnings you come away with happen on all levels, from the inspirational to the personal.
Schedule (subject to change):
Mon, Oct 30 - Startup Tours
Tues, Oct 31 - Workshop Day 1
Wed, Nov 1 - Workshop Day 2, Ignite Opening Reception
Thurs, Nov 2 - Main Conference Day 1, plus evening events
Fri, Nov 3 - Main Conference Day 2, Startup Weekend Kickoff
Sat, Nov 4 - Startup Weekend
Sun, Nov 5 - Startup Weekend
The 2017 Lean Startup Week is themed around The Startup Way, Eric Ries's upcoming book, which focuses on making entrepreneurship a fundamental discipline of every enterprise.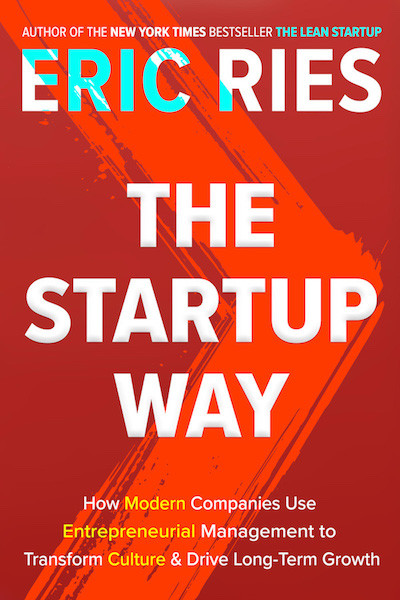 You'll take in the new concepts Eric writes about in The Startup Way and learn from seasoned business leaders who've led the charge in their large organizations, from founders of high-growth startups, and from practitioners who are deep in the trenches, along with receiving your own copy of the new book.
For more information visit Lean Startup